Pre-Purchase Used Car Inspections Smyrna, GA
You found your used dream automobile. Should you purchase it? Not before you obtain a pre-purchase inspection. The first piece of advice anyone gives to a used car buyer is to have the vehicle thoroughly inspected by a licensed, third-party mechanic. Our ASE Master certified technicians and Infiniti Certified Specialist use the latest technology and equipment to do a Thorough Pre-Purchase Used Car Inspection in Smyrna, Ga. Unlike our competitors, we only service Japanese models like Lexus, Infiniti, Honda, Toyota, Acura, and Nissan, which means our mechanics have the most experience with "you're Pre-Purchase Used Vehicle". We are conveniently located in Smyrna, Georgia on Windy Hill Road between Atlanta Road and South Cobb Drive. Feel free to drop us a line or give us a call, or better yet- stop by our shop and let our professional mechanics inspect the car Before Buying it. We are located near Atlanta in Smyrna at 578 Windy Hill Rd, Smyrna, Georgia 30080.
Schedule Appointment
What Is A Pre-Purchase Inspection, Anyway?
---
A pre-purchase inspection is a detailed report about the cosmetic, mechanical and safety condition of the vehicle you are interested in purchasing.
Pre-Purchase Used Car Inspection Checklist – Trusted Mechanic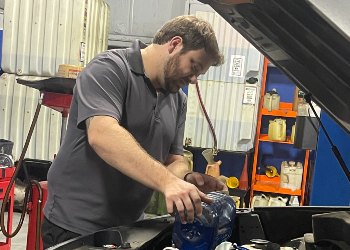 Body condition – Dents – Rust
Engine – Knocking and Compression Inspection
Steering – Suspension Inspection
Wheels – Tires Inspection
Lights
Transmission Inspection
Instrument Gauges – Electrical System
Brake System
Air Conditioning – HVAC
Convenience Group
Radiator – Hoses
Exhaust
Frame – Drive Axles
Noises – Leaks
Windshield and other glass
Wiring – Belts
Fluids
Battery and alternator