Four-Wheel

Alignment Service
As well-built as your vehicle probably is, you may eventually experience problems with your alignment from driving over potholes, speed bumps and other rough patches on the road. At Fastlane Import Auto Repair, we go the extra mile to differentiate ourselves from other repair shops in Atlanta by featuring a top-quality Hunter flush mounted lift matched to Hunter's DSP600 High-Definition Digital 4-Wheel Alignment System.
Schedule Appointment
770.803.6320
Why Our Four-Wheel Alignment Service Matters
Properly aligned wheels and tires is a crucial component to making these parts last as long as possible and ensuring safer driving. If you want your tires to be level with the ground and angled correctly again, our wheel alignment service can steer you in the right direction. We also make sure that each tire is pointed straight ahead and parallel with one another so that your car doesn't veer sideways while you're trying to drive straight. A misalignment can put extra strain on your tires and wear the tire tread unevenly and further damage them, and our wheel alignment service can help your tires last longer so that you won't need as many replacements.
The toe, caster and camber angles will be aligned correctly for optimal vehicle alignment. For the best toe angle, the tires are angled so that they appear to be pointing outward or inward when looking down at the tires from an overhead view. The steering pivot point from the front to the back of the vehicle is angled to create the caster angle. The degree measurement difference between a wheel's vertical alignment when it's perpendicular to the surface is used to formulate the camber angle.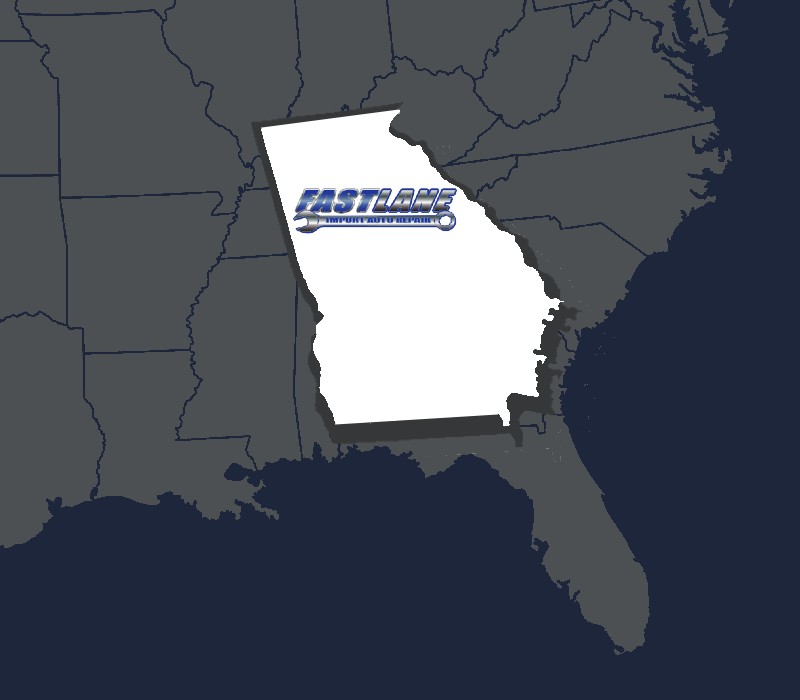 Your Go-To Source for
Wheel Alignment Service
in Atlanta, GA
---
We have all the right equipment to perform every wheel alignment service with the utmost accuracy at Fastlane Import Auto Repair. Our knowledgeable crew has helped us build a reputation for dependability and honesty. We have multiple locations in the Atlanta area to serve customers who need wheel alignment service in: Acworth, Alpharetta, Canton, Kennesaw, Marietta, Roswell, Smyrna, Vinings and Woodstock.
Hiram Store
Smyrna Store
Woodstock Store
Aligning Your Wheels

The Right Way
---
When you bring your vehicle to Fastlane Import Auto Repair for wheel alignment service, a laser measuring system will be used to line up your wheels with greater precision. We can also adjust the camber, casting and toe angles so that your vehicle will have the correct geometrical features. Your vehicle's specs can also be customized to suit your driving style and make your time on the road easier. Our wheel alignment work can save you from enduring problems that could be costly.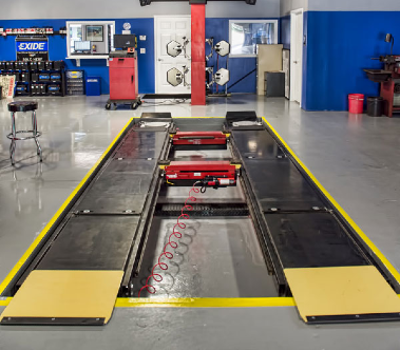 Tire Wear and Other Problems Caused by Misalignments
When your vehicle's alignment gets out of whack because of an auto accident, rough driving conditions or other factors, more strain is likely being put on certain parts of your tires, which can cause the tread on these sections to wear down prematurely if you don't schedule wheel alignment service. If you feel that your vehicle is pulling you one side or another while you're driving, you likely have a wheel misalignment issue that should be fixed with our wheel alignment service. You may also have a problem with your alignment if you're using more fuel than normal because of the extra resistance on the road that's generated from misaligned tires.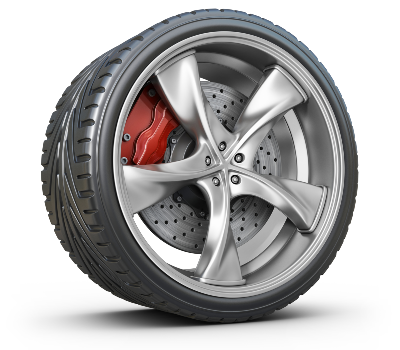 When
Wheel Alignment


Service is Needed

You should bring your vehicle right away for wheel alignment service if you notice uneven tire tread wearing or experience steering difficulties, but your vehicle could also be out of alignment without your knowledge. It's generally best to have your wheel alignment inspected after every 6,000 miles of driving to determine if wheel alignment service is needed, but your vehicle's owner guide may recommend inspections sooner.
Choose Us for Your Next Alignment Service
At Fastlane Import Auto Repair, we always strive to give our customers the best wheel alignment service. If you think you need a four-wheel alignment, get in touch with us to find out when we can take a look at your vehicle. We'll provide you with a detailed estimate before any repair work is started on your vehicle. Contact one of our locations today to set up an appointment.