Genesis Mechanic

& Repair Service
We're delighted to greet you at Fastlane Import Auto Repair, a comprehensive Genesis service center with locations in Smyrna and Woodstock, Georgia. Since 2008, we've proudly served the Atlanta, Georgia community as a privately-owned full-service maintenance and repair establishment. Our commitment at Fastlane Import Auto Repair is to provide top-notch, guaranteed repairs. Leveraging the latest diagnostic technology, we assure timely and accurate service for your Genesis repairs. Our team consists solely of ASE-certified professionals who utilize only high-grade replacement parts in their work.
*OEM Factory Parts Guaranteed
Schedule Appointment
770.803.6320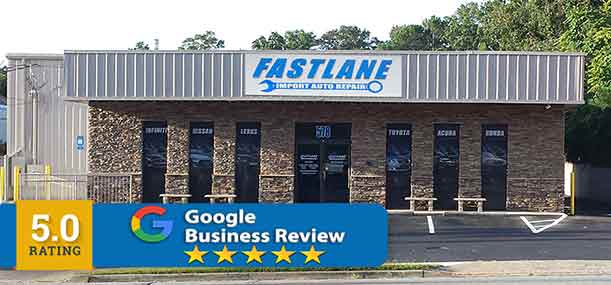 Smyrna
Address
578 Windy Hill Rd, Smyrna, Ga 30080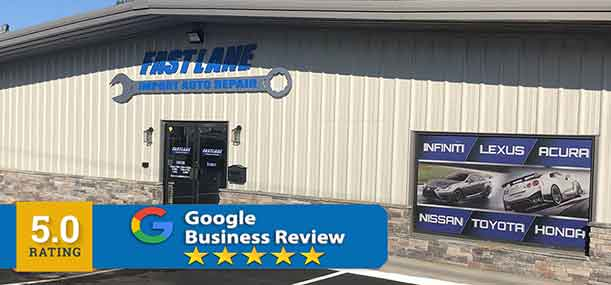 Woodstock
Address
7853 GA-92 Woodstock, GA 30189
Genesis Repair Services
Whether it's brake servicing, diagnostics, or an oil change you need, our Genesis repair centers in Smyrna and Woodstock are equipped to manage every task. Our array of services is expansive, encompassing areas such as 4-Wheel Alignment, Brake Repair, Scheduled Maintenance, Oil Change, Transmission Repair, Radiator Services, among others.
4-Wheel Alignment
Should your Genesis require wheel alignment, Fastlane Import Auto Repair is the place to visit. We use a state-of-the-art laser measuring system for utmost precision. To guarantee the right geometric configuration for your vehicle, we may also adjust the camber, caster, and toe angles as needed.
Brake Repair
Having reliable and secure brakes is of utmost importance - there's no room for compromise. When it comes to brake service and repair in Atlanta, our team of proficient technicians stand second to none. They employ their comprehensive expertise and advanced tools to ensure top-notch service.
Scheduled Maintenance
Adhering to the Genesis maintenance schedule is vital to maximize your vehicle's lifespan. This requires routine visits so our highly experienced mechanics can perform a comprehensive inspection. Consult with the service specialists at Fastlane Import Auto Repair.
Oil Change with ENEOS
Have your oil changed in the Atlanta region! ENEOS has partnered with automotive engineers from Japanese manufacturers and leading racing teams to create advanced lubricants. These products strike an ideal balance between fuel efficiency, performance, and longevity.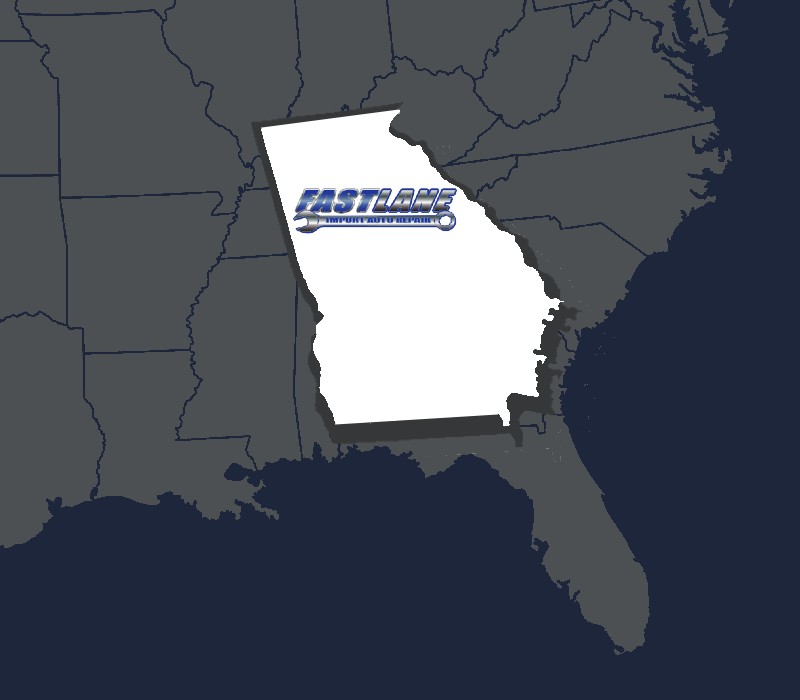 Genesis Repair Service Near Atlanta, Ga
---
Fastlane Import Auto Repair is fully equipped with the necessary tools and expert technicians to successfully carry out any Genesis service. We have established a reputation within the community that signifies trustworthiness and honesty. Our Genesis repair services, provided from our Smyrna and Woodstock, Georgia locations, have extended to the metro Atlanta area as well as the neighboring communities of Acworth, Alpharetta, Canton, Kennesaw, Marietta, Roswell, and Vinings.
Smyrna Store
Woodstock Store
Genesis

Technicians
---
The quality of a service facility is largely determined by its professionals, and at Fastlane Import Auto Repair in Atlanta, you can be assured that your vehicle will be handled by some of the most competent technicians in the area. This is because each Fastlane specialist undergoes in-depth training facilitated by Genesis, equipping them with the necessary knowledge to service and repair your car most effectively. Whether the Genesis repair is simple or complex, our professionals are ready to support you and help navigate any challenges that may arise. While there are many choices for your Genesis repair, a single experience with Fastlane Import Auto Repair will make it clear why you wouldn't want your car serviced elsewhere.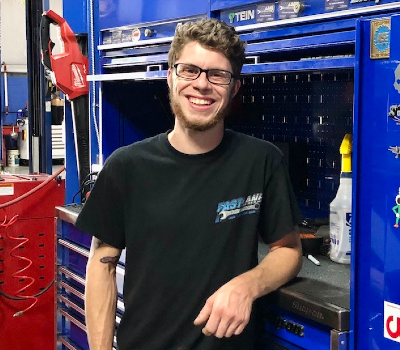 Genesis Models We Service
Choose Us for Your Upcoming Genesis Service
Fastlane Import Auto Repair is dedicated to delivering outstanding Genesis services. If you suspect your vehicle requires servicing, reach out to us and we'll arrange an appointment at the earliest convenience. We provide a thorough estimate before initiating any work on your vehicle. To set up an appointment at one of our locations, please contact us immediately for your Genesis service.