Subaru Service

Mechanic & Repair
We are glad to have you at Fastlane Import Auto Repair, a Subaru repair shop that provides full service to clients near Atlanta with shops in Hiram, Smyrna, and Woodstock, Georgia. We are a family owned Japanese repair and maintenance shop offering services since 2008 to residents around Atlanta. At the shop, we use only the latest diagnostic equipment to ensure your Subaru repair or service goes smoothly and within the shortest time possible. When working on your vehicle, we use high-quality parts, and our team of technicians is ASE-certified.
*OEM Factory Parts Guaranteed
Contact Us
770.803.6320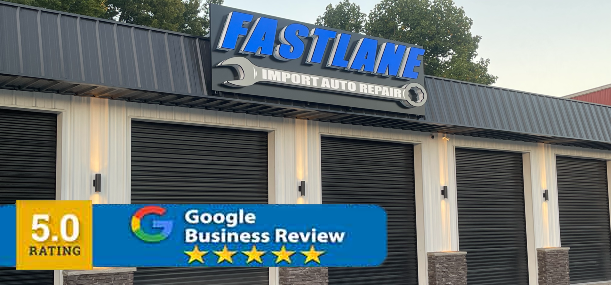 Hiram
Address
99 Commodore Path, Hiram, GA 30141
Schedule Appointment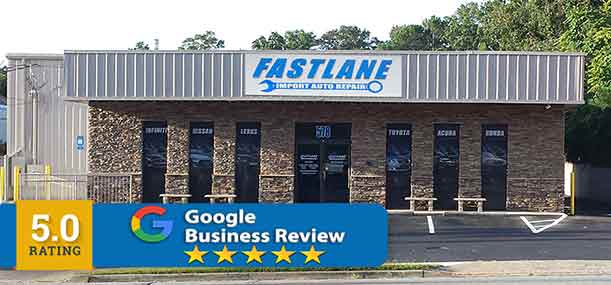 Smyrna
Address
578 Windy Hill Rd, Smyrna, Ga 30080
Schedule Appointment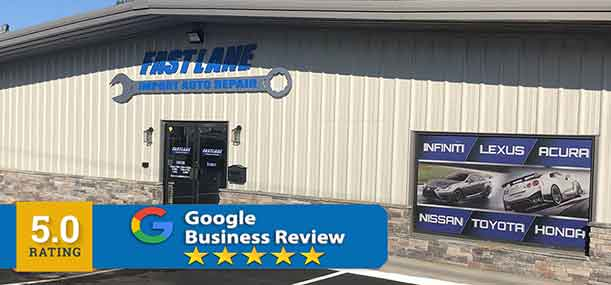 Woodstock
Address
7853 GA-92 Woodstock, GA 30189
Schedule Appointment
Subaru Repair Services
At Fastlane Import Auto Repair, we are well suited to handle any Subaru repair that your vehicle may need, such as brake repair, oil change, 4-wheel alignment, scheduled maintenance and diagnostics. Let us explore some of these services.
4-Wheel Alignment
When you drive your Subaru into our premises for a wheel alignment, a laser measuring system will be deployed to ensure that your wheels are lined up with high accuracy. At Fastlane Import Auto Repair, we can also tweak the casting, camber and toe angles to ensure that your car has the right geometrical features.
Brake Repair
In any car, the brakes must be safe and reliable, as any compromise could present safety risks. We have expert technicians that provide top-of-the-line brake service and repair to your vehicle. The team's credibility comes from its vast experience and the latest technology and tools available.
Scheduled Maintenance
Your Subaru will serve you efficiently if you dedicate time and follow your service schedule. This will call on you to regularly drive to Fastlane Import Auto Repair for your vehicle to be inspected by our team of technicians. If you are uncertain of your vehicle's maintenance schedule, you should contact our service team to set you up with a schedule.
Oil Change with ENEOS
Are you in need of an oil change within or around Atlanta? Regular motor oil and lube changes are key when it comes to maintaining the proper function of your engine. ENEOS has partnered with leading Japanese automakers and some of the top race teams spanning decades. They have developed advanced lubricants and partnered with engineers to provide optimum long-term protection, fuel economy and power output.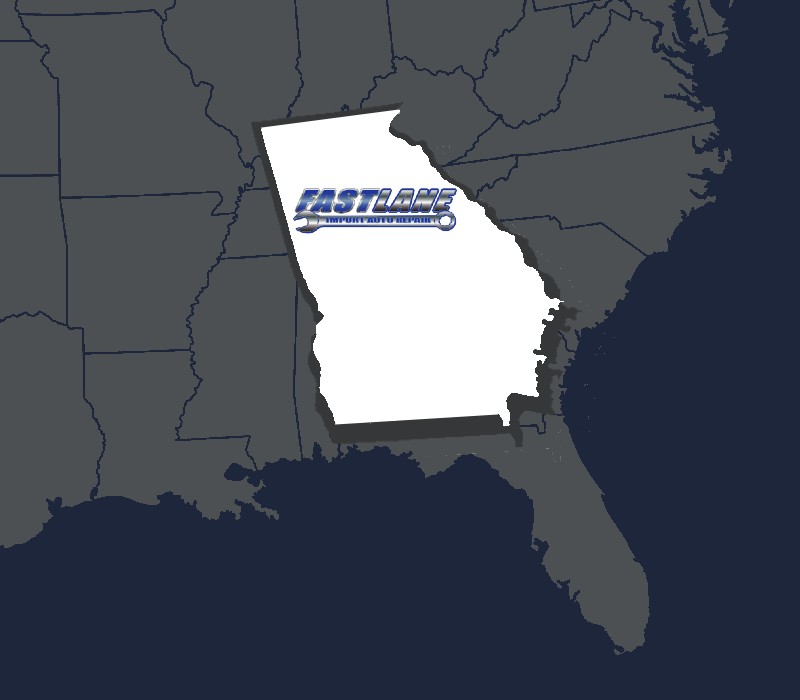 Subaru Service Repair – North of Atlanta, Georgia
---
Fastlane Import Auto Repair has all the technical equipment and expertise to face any form of Subaru malfunctions. Our reputation is high in the community, and we are known for being dependable and trustworthy. We have for years been providing services to Metro Atlanta and the cities of Alpharetta, Acworth, Roswell, Dallas, Kennesaw, Marietta, Vinings and Canton.
Hiram Store
Smyrna Store
Woodstock Store
Subaru

Technicians
---
At Fastlane Import Auto Repair, our expertly trained Subaru technicians set us apart in Atlanta. Whether it's routine service or complex repairs, our team stands ready to exceed your expectations. Experience the difference with just one visit and discover why our service center is unparalleled for your Subaru's care.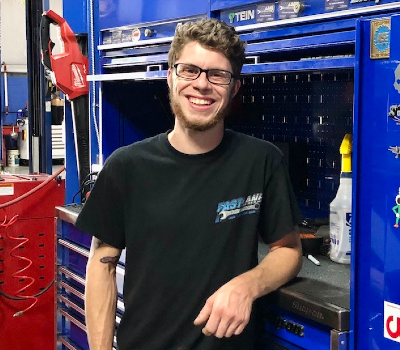 Pick Us for Your Next Subaru Repair
We aspire to give the best service to our clients to ensure their Subaru is in peak condition. If you need our services, do not hesitate to contact us to schedule an appointment for dealer-quality Subaru service.