Japanese
Auto Repair

Near Hiram, Ga
Fastlane Import Repair is a reputable Japanese auto repair facility conveniently located near Hiram, Georgia. As a family-owned and operated business, we take pride in offering comprehensive repair and maintenance services. With a proven track record since 2008, we have consistently delivered high-quality auto repairs with guaranteed satisfaction throughout Georgia. Our commitment to precision and efficiency is reflected in our use of state-of-the-art diagnostic equipment, ensuring accurate and prompt repairs or maintenance for your vehicle. Rest assured, our team of experts is ASE-certified, and we exclusively utilize premium replacement components to maximize performance and longevity.
*OEM Factory Parts Guaranteed
Schedule Appointment
770.803.6320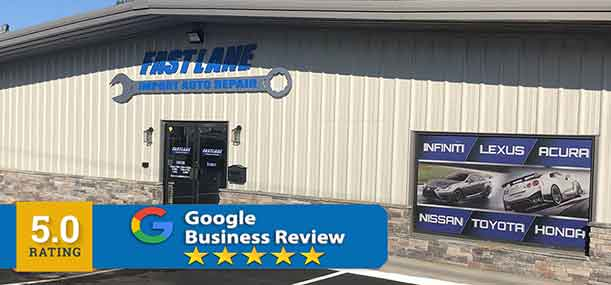 Woodstock
Address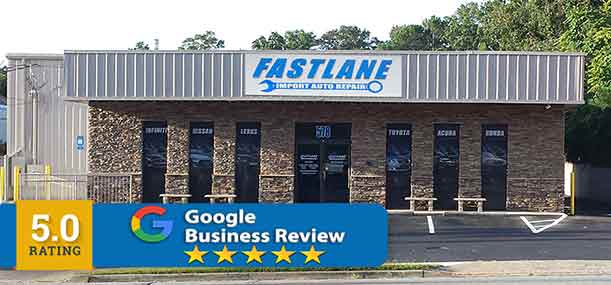 Smyrna
Address
Exemplary Japanese Auto Repair Services: Your Vehicle's Trusted Companion
Welcome to Fastlane Import Auto Repair, where we take immense pride in offering exceptional maintenance and repair services exclusively tailored for Japanese vehicles. Our commitment to excellence extends to renowned brands such as Lexus, Infiniti, Toyota, Honda, Nissan, Subaru, and Mazda - all of which are highly regarded for their unwavering reliability, fuel efficiency, and cutting-edge technology. When you choose us, you gain a devoted and skilled team dedicated to ensuring your utmost satisfaction.
At the heart of our expertise lies the art of Japanese auto repair, a specialized craft that demands far more than just standard auto mechanics. It requires an in-depth understanding of the unique engineering and design principles that define these exceptional brands. Throughout the world, you'll find specialized mechanics and repair shops focused solely on Japanese autos, and we are delighted to be recognized among the very best.
While the fundamental components of these vehicles, including the engine, transmission, brakes, and suspension, may share similarities with other cars, the true advantage lies in our ability to comprehend the intricate details that make each brand truly extraordinary - from their exclusive parts and sophisticated software to the typical issues they may encounter. At Fastlane Import Auto Repair, we thrive on our specialization, enabling us to provide unparalleled service to our esteemed customers.
Your cherished Japanese vehicle deserves the highest level of care, and that's precisely what we promise to deliver - unmatched expertise, personalized attention, and an unwavering commitment to maintaining the excellence of your automobile. Drive with absolute confidence, knowing that your vehicle is in the hands of genuine Japanese auto repair experts who will ensure it runs seamlessly on every adventure you undertake.
Our Auto Repair Services Near Hiram, Ga
We are a full-service shop that can do any required repairs on Japanese import vehicles. Some of the services we offer in our facility include the following.
Choose Us for Exceptional Auto Repair near Hiram
At Fastlane Import Repair, we are a one-stop shop fully capable of handling all necessary repairs for Japanese import vehicles. If you suspect your car requires servicing, don't hesitate to contact us to schedule an examination. By choosing our services, you can expect nothing less than the best care for your vehicle. Before any repairs are undertaken, we will provide you with a comprehensive estimate, ensuring transparency and avoiding any surprises. To book a consultation, promptly reach out to our Woodstock or Smyrna locations and experience our exceptional service firsthand.