Mazda Service

Mechanic & Repair
We welcome you to Fastlane Import Auto Repair, a comprehensive Mazda repair shop located near Atlanta in Smyrna and Woodstock, Georgia. Since 2008, Fastlane Import Auto Repair has been providing high-quality, guaranteed automotive repairs in the Atlanta area. We are a privately owned Mazda repair company. We use cutting edge diagnostic technology to ensure that your Mazda vehicle is serviced promptly and accurately. Our personnel are all ASE-certified, and we only use high-quality replacement parts.
*OEM Factory Parts Guaranteed
Schedule Appointment
770.803.6320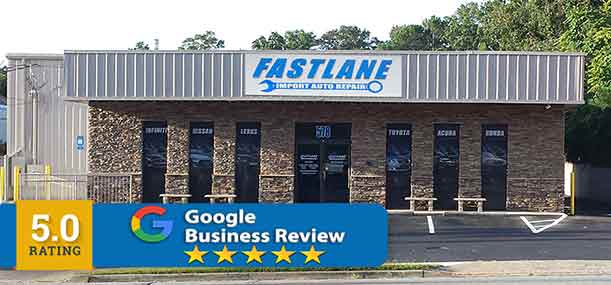 Smyrna
Address
578 Windy Hill Rd, Smyrna, Ga 30080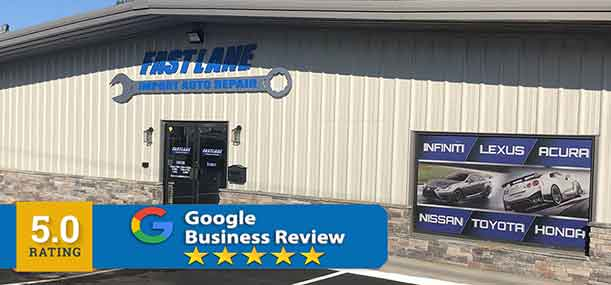 Woodstock
Address
7853 GA-92 Woodstock, GA 30189
Our Mazda Repair Services
We are a replete Mazda repair shop in Smyrna and Woodstock that can manage any Mazda repair. Examples of such repairs include oil changes, diagnostics, and brakes. Four-wheel alignment, brake repair, scheduled maintenance, oil change, transmission repair, and radiator services are just a few of the many additional services we offer.
4-Wheel Alignment
For wheel alignment for your Mazda here at Mazda to Fastlane Import Auto Repair, we use laser measuring technique to line up your wheels with more precision. We may also modify your vehicle's camber, casting, and toe angles. This ensures that your Mazda fits the proper geometric parameters.
Brake Repair
Many people believe that going to a local repair shop for brake repairs will save them money. These stores, however, typically use generic parts rather than authentic Mazda parts. These generic parts are incompatible with your automobile. The dependability and safety of your vehicle's brakes are essential. There is no room for debate. At Fastlane Import Auto Repair, your Mazda will receive the best brake servicing and repair in Atlanta. This is largely constituted to our qualified experts. Our brake repair services come backed with years of experience and some of the most up-to-date technology and equipment.
Scheduled Maintenance
Your vehicle will serve you longer as long as you are following its Mazda service maintenance schedule. This includes bringing it in on a routine basis to get thoroughly inspected by our highly qualified technicians. If you're concerned about your vehicle's maintenance schedule, we've got you covered. Feel free to contact our service specialists here at Fastlane Import Auto Repair and we'll help you schedule one.
Oil Change with ENEOS
Do you need an oil change in Atlanta? Oil and lubricant changes are necessary to keep your engine running properly. However, we are not a quick-lube provider. ENEOS has partnered with Japan's automakers and leading race teams for decades to develop complex lubricants with automotive engineers to provide the finest fuel economy, maximum power output, and long-term protection.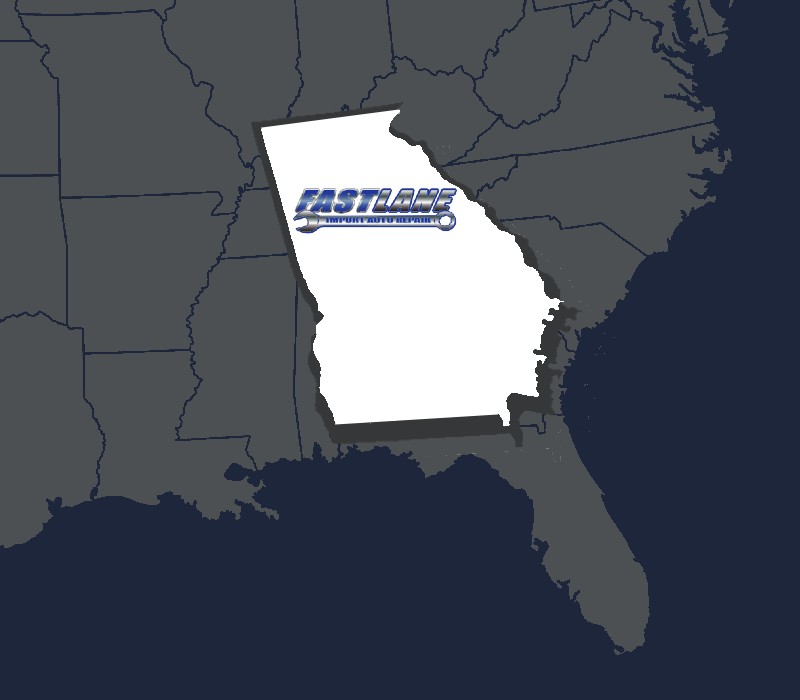 Mazda Service & Repair – North of Atlanta, Georgia
---
Here at Fastlane Import Auto Repair, we have all the necessary equipment and skills to tackle any Mazda service. We have such a reputation in the community for reliability and trustworthiness. We service the metro Atlanta area as well as the nearby cities of Alpharetta, Roswell, Canton, Kennesaw, Acworth, Marietta, and Vinings via our locations in Smyrna and Woodstock, Georgia.
Smyrna Store
Woodstock Store
Mazda

Technicians
---
A vehicle repair shop is only as good as its technicians, and when you come to Fastlane Import Auto Repair, you can rest assured that your vehicle is being serviced by some of Atlanta's most knowledgeable specialists. This is due to the fact that each Fastlane expert has completed comprehensive Mazda accreditation in order to fully comprehend how to service and repair your vehicle. Whether it's a simple repair or a complex and intricate problem, our experts are ready to help you with any issues that may occur. We understand that you have many options for Mazda care, but one trip to Fastlane Import Auto Repair will convince you why you won't want to take your vehicle anywhere else.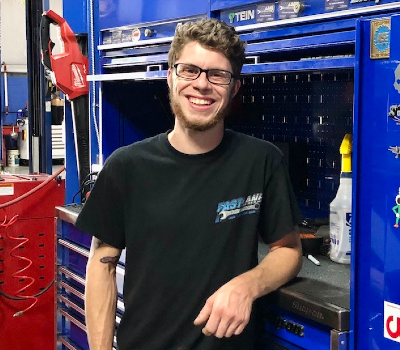 Pick Us for Your Next Mazda Service
Fastlane Import Auto Repair is always striving to deliver the best Mazda service for you. Please contact us to schedule an appointment if you suspect your vehicle needs service. We will provide you with a comprehensive quote before commencing any repairs on your vehicle. You can make an appointment at one of our locations today.