Car Services

AC Repair & Heating
If you have a vehicle air conditioner that will not work, it is best to have it checked at Fastlane. Make an appointment with our factory-trained professionals; we are knowledgeable in all all aspects of AC repair, from modern computerized components to environmental disposal concerns. Today's auto A/C systems are complex and new improvements are always being made. That's why you need to call us, the reliable source for everything related to your cars heating or air conditioning.
Schedule Appointment
770.803.6320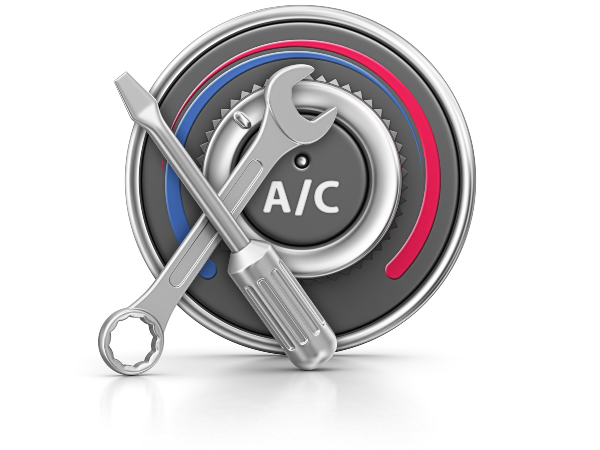 Our Auto AC Service
All car ac repair and maintenance are conducted by our team of ASE-Certified technicians that are familiar with a car's HVAC system and have undergone training in collaboration with EPA-approved auto ac programs. Our car ac repair is extensive and involves leak detection. Once the temperature rises in Atlanta, Fastlane understands that nothing beats a well-cooled, and comfy vehicle. Nevertheless, components in a car's AC system might loosen with time; seals, O-rings, and hoses wear out, and what was once a pleasantly chilly blast ceases. Fastlane service allows you to get a return on the highways in the Atlanta region with proper cooling or heating from your A/C.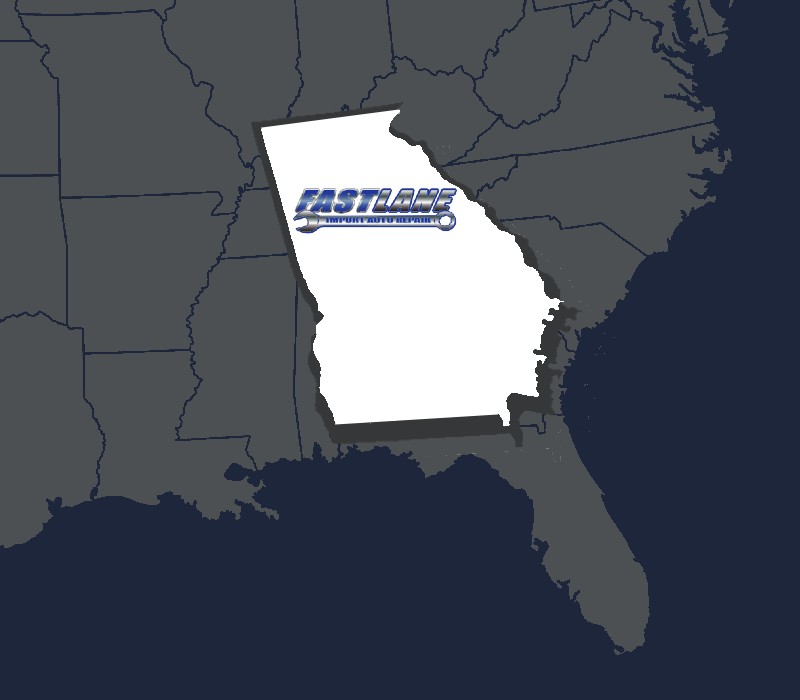 Car AC Repair Service
in Atlanta, Ga
---
Any ac repair can be handled by Fastlane Import Auto Repair because we have all the tools and expertise required. We have developed a solid reputation for reliability and consistency in the north Atlanta area. We have served the metro Atlanta region, including Acworth, Alpharetta, Canton, Kennesaw, Marietta, Roswell, and Vinings, from our stores in Smyrna and Woodstock.
Hiram Store
Smyrna Store
Woodstock Store
How Your Cars

AC Works
---
Your vehicle's air conditioning (A/C) system is divided into two sides, This is known as the high side and the low side. The compressor, beginning at the high side, functions more like a pump, moving refrigerant through the system. The expansion valve, which begins at the low side, restricts refrigerant flow, lowering the pressure and the temperature of the refrigerant.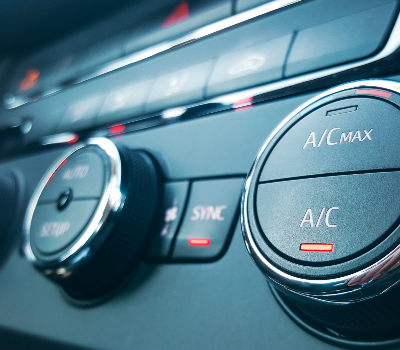 The Loss of AC Cooling
Although there is no set plan for ac repair or maintenance, AC systems frequently lose effectiveness with time. The following issues might cause a lack of cooling.
Refrigerant Leaks
When the car ages, its components start wearing out. Hoses might dry rot, connectors might corrode, or other flaws can induce refrigerant leaks. If the air conditioner is not working as it used to, get a specialist to inspect this for refrigerant leakage.
Condenser Repair
The longer you drive, the more threats your automobile encounters. Sometimes road debris might rupture your vehicle's radiator. If the air conditioner stops working, have a technician inspect it for a damaged condenser. Once this transpires, your air conditioning system will break, and the condenser will require a replacement.
Electrical Issues
Electrical cables that have been severed or nicked might trigger the car's air conditioning system to malfunction. Some components might be faulty, and a specialist can determine the cause. If your air conditioner stops working, have a technician inspect it for faulty or broken cabling.
Blocked Condenser
The condenser might be working perfectly, but it is not performing optimally. The poor performance might be caused by an external barrier that prevents enough ventilation. Examine the car's grill for materials that could impede the condenser. This component might also require a replacement.
Compressor Repair
The central component of any air conditioning system is its compressor. This maintains the air conditioner running and the refrigerant moving. The Ac unit will emit excess heat when the condenser is malfunctioning. Frequent use of the air conditioner system will maintain it in great condition and stop the compressor from incurring shocks during the hottest summertime.
Fan Motor Repair
When the cooling fan isn't operating correctly, the condenser may not be adequately cooled. The fan might rupture a fuse, break, or experience an electrical fault, causing it to fail.
Choose Us for Your Cars AC Repair Service
At Fastlane Import Auto Repair, we always strive toprovide the best ac repair service. We'll make you feel at rest, knowing that your vehicle is in good hands. Contact either of our stores for a quote and to setup an appointment.