Nissan Repair Woodstock GA
Have your Nissan inspected for repair needs, scheduled service, & preventative maintenance with Fastlane Import Auto Repair, your NISSAN Specialist in Woodstock, GA. 7853 GA-92
Schedule Appointment
Full list of Nissan Repair & Services below
---
The best way to extend the life of your Nissan is to invest in preventative car maintenance and perform all Nissan recommended routine service inspections on time. John's Motto rings true, and that is "Maintenance is always cheaper than Repair," a simple safety inspection of your vehicle every oil change to locate issues before they become worse and cause secondary issues requiring more parts and labor is always a possibility. Fastlane is your one-stop-shop for Nissan service, repair, and maintenance. Our facility is fully equipped with the same state-of-the-art equipment, diagnostic computers, and specialty tools that are typically only found at the dealership. There are shops near you who offer repair services that are familiar with Nissan, and then there's Fastlane who are specialists. Our team consists of some of the best ASE Certified & Factory-trained technicians near Acworth in Woodstock, GA 30189.
Does using Fastlane for Drivetrain repair void my Nissan factory warranty?
No this will not void your Nissan factory warranty, the Magnuson-Moss Warranty Act of 1975 protects consumers from dealerships voiding your warranty during service.
Our focus is on providing top-of-the-line customer service. The foundation of our reputation is built on fast turnaround times, very competitive pricing, and treating people the way we want to be treated – honestly and fairly.
Fastlane is your total Nissan Repair and Service Specialist in Woodstock, GA, fill out an appointment form or give us a call at 770-924-8055 to schedule a service appointment.
We Service and Repair All Nissan Models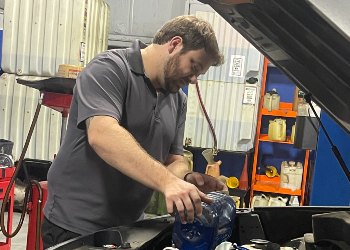 Nissan Sentra Nissan Maxima Nissan Altima Nissan Pathfinder Nissan Armada Nissan Titan Nissan GTR Nissan Cube Nissan Rogue Nissan Frontier Nissan Versa Nissan Juke