Mufflers and Exhaust Systems Smyrna, GA
As one of our many services, Fast Lane offers mufflers and exhaust system repair. If you live in a larger city like Atlanta or Smyrna, you may be subject to emissions testing. If you fail your emissions test, you may need to get your exhaust system repaired or replaced. The ASE certified technicians at Fast Lane Import Auto Repair can diagnose and repair your exhaust system and help you pass your emissions test. Fastlane Import is your European Import specialist located 578 Windy Hill Rd, Smyrna, Ga 30080. We specialize in Lexus, Infiniti, Honda, Toyota, Nissan, Acura.
Schedule Appointment
Don't just turn up the radio to drown out a loud muffler!
---
One of the most obvious signs for many drivers is a deep or loud rumbling sound coming from your vehicle. When this happens, it's time to call Fast Lane. Our full service Japanese European auto repair shop is conveniently located in Smyrna, Georgia on Windy Hill Road between Atlanta Road and South Cobb Drive just minutes from I-75 or l-285.
Signs of Problems with Your Car's Muffler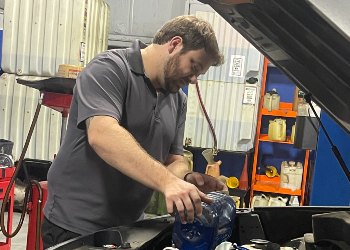 Loud muffler
Exhaust Leak
Cracked exhaust manifold
Exhaust pipe cracked
Rusty pipe
Bad gasket
Bad joint
Break or hole in your exhaust system