Headlight Restoration Cleaning Services Smyrna, GA
Headlights get dull, yellow or hazy over time which can make it unsafe to drive your vehicle on the road. They get dim from the simple wear and tear that comes with time and natural sunlight. When wear occurs, your headlights will become weak and creates glare for oncoming drivers which risks your ability to see the road clearly. Stay safe at night with Fastlane Import Auto Repair Headlight Restoration Cleaning Services. Our Cleaning Service helps remove the haze and clarify the lenses, bringing sparkle back to your headlights. Results are immediate. We are located near Atlanta in Smyrna at 578 Windy Hill Rd, Smyrna, Georgia 30080.
Schedule Appointment
Vehicle Headlight Restoration versus New Headlight Replacement
---
How cost effective is headlight restoration compared to buying new headlights. Feel free to drop us a line or give us a call, or Better yet- stop by our shop in Smyrna, GA and let our Professional Headlight Restoration technicians show you. Our full service Japanese European auto repair shop is conveniently located in Smyrna, Georgia on Windy Hill Road between Atlanta Road and South Cobb Drive just minutes from I-75 or l-285.
Here Are Some Indications You Need Your Headlight Clean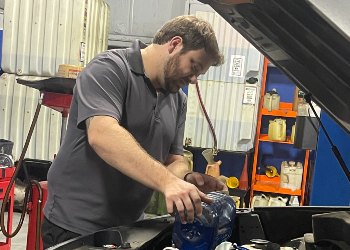 Repeated stalling
Your lights aren't as bright as they used to be
Trouble seeing at night
Trouble seeing in inclement weather
Yellowed Headlights
Clouded appearance so that you cannot clearly see the bulbs
Multiple scratches that obstruct your view of the bulb