Engine Diagnostic and Engine Repair Woodstock, GA
Having your engines motor oil changed regularly is absolutely one of the most important things you can do for your INFINITI. Fastlane Import Auto Repair, your INFINITI Oil and Filter Chnage Specialist in Woodstock, GA at 7853 Highway 92
Schedule Appointment
Engine Diagnostic and Engine Repair
---
Having problems with your Japanese vehicle's Engine? First, don't panic. If you are looking for Engine Diagnostics in Woodstock, GA our ASE certified technicians can repair any vehicle engine-related problems on most Japanese vehicles. We will not begin a repair until we have identified what exactly is wrong with your vehicle.
Does using Fastlane for Engine Diagnostic and Engine Repair void my factory warranty?
No this will not void your vehicle's factory warranty, the Magnuson-Moss Warranty Act of 1975 protects consumers from dealerships voiding your warranty during service.
Our focus is on providing top-of-the-line customer service. The foundation of our reputation is built on fast turnaround times, very competitive pricing, and treating people the way we would want to be treated – honestly and fairly.
Japanese Engine Repair Service: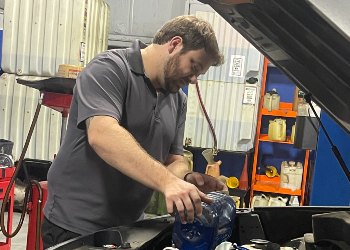 Repair oil seals
Head gaskets
Check engine light repair
Valve cover gasket
Valve adjustments
Electrical problems
Oil pan gaskets
Rear main seal replacement
Timing belt or chain
Complete engine replacement