Drivetrain Repair & Maintenance Services Smyrna, GA
Fastlane Import Auto Repair Services all Drivetrain components on all European, Japanese (also known as foreign vehicles) Import cars, light trucks and SUVs. Common maintenance services related to the Drivetrain include changing the differential fluid, clutch repair, driveshaft replacement, and replacing CV axles and CV joints. We have expert, ASE Certified technicians who understand how to properly diagnose problems anywhere in your drive-train and we will not begin a repair until we have identified what exactly is wrong with your vehicle. Our focus is on providing top-of-the-line customer service. The foundation of our reputation is built on fast turnaround times, very competitive pricing, and treating people the way we would want to be treated – honestly and fairly. We are located near Atlanta in Smyrna at 578 Windy Hill Rd, Smyrna, Georgia 30080.
Schedule Appointment
What is a Drivetrain?
---
The term "Drivetrain" is often used interchangeably with powertrain and driveline. The drivetrain, which is responsible for transferring from a car's engine to its wheels, is one of your vehicle's most complex mechanisms. The drivetrain spans the length of your vehicle, from the engine transmission and to the axles. These components include the driveshaft, CV joints, the differential, the axle shafts and the U-joints. Our full service Japanese European auto repair shop is conveniently located in Smyrna, Georgia on Windy Hill Road between Atlanta Road and South Cobb Drive just minutes from I-75 or l-285.
Vehicle Problems You Can't Ignore Includes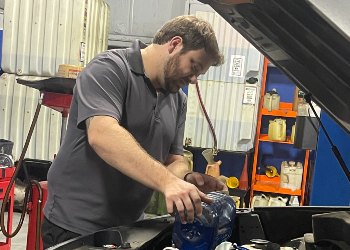 Lack of Response
Whining, Clunking and Humming
Leaking/Low Fluid
Grinding or Shaking
Burning Smell
Refuses to Go Into Gear
Check Engine Light
Transmission Noisy in Neutral
Gears Slipping
Dragging Clutch