Catalytic Converters Woodstock, GA
Having your engines motor oil changed regularly is absolutely one of the most important things you can do for your INFINITI. Fastlane Import Auto Repair, your INFINITI Oil and Filter Chnage Specialist in Woodstock, GA at 7853 Highway 92
Schedule Appointment
Catalytic Converter Replacement
---
Did you fail your emissions test?
Your catalytic converter is a vital part of your vehicle's exhaust system and is a key component of a vehicle's emission control system. Schedule an appointment with our ASE Master certified technicians so we can diagnose the problem. We'll have you back on the road in no time.
Does using Fastlane for catalytic converter replacement void my factory warranty?
No this will not void your vehicle's factory warranty, the Magnuson-Moss Warranty Act of 1975 protects consumers from dealerships voiding your warranty during service.
You can be certain your JAPANESE Import is in good hands. Our factory-trained technicians will use high quality new factory Catalytic Converters to ensure your vehicle passes state emissions inspection.
Common Catalytic Converter Symptoms Include: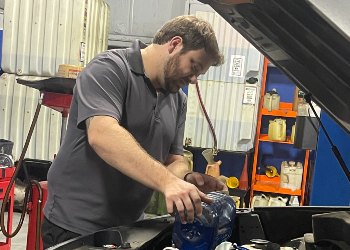 A failing catalytic converter will cause your car to fail the emissions test and the Check Engine Light to illuminate
If your vehicle is producing particularly dark or black exhaust smoke from the mufflers exhaust system
A "restricted" catalytic converter can result in a loss of engine power
The exhaust might have a horrible smell that smells like rotten eggs