Brake Repair

Woodstock, Ga
Stopping quickly is important for the safety of you & your passengers. Fastlane Import Auto Repair, your Japanese Specialist in Woodstock, GA. from brake pads, rotors, brake fluid, and even brake calipers. Fastlane is your one-stop shop for brake service, repair and maintenance.
Schedule Appointment
770.803.6320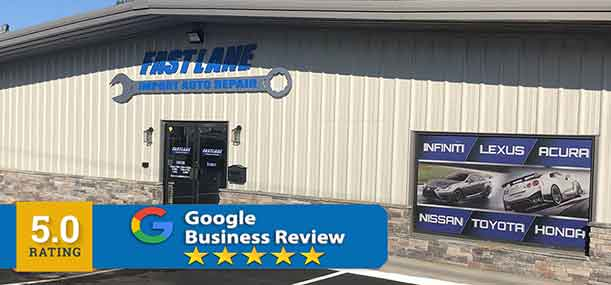 Woodstock
Address
7853 GA-92 Woodstock, GA 30189
Hours
Mon - Fri 8:00AM - 6:00PM
Sat 8:00AM - 2:00PM
Phone
Store Manager
Jordan - 470.348.7475
Brake Repair & Brake Replacement Services
For the best and most reliable brake repair, replacement, & Inspections in Woodstock, bring your to the professional technicians at Fastlane Import Auto Repair.The reliability and safety of your brakes is absolutely crucial. There is no room for compromise. Our expert Technicians provide the highest quality brake service and repair in Woodstock. Backed by years of experience as well as the most up-to-date technology and tools available, our ASE Certified Technicians take the safety of your braking system seriously and will ensure that your brake system provides maximum protection and stopping power for you and your family.
Does using Fastlane for Brake Repair Service void my factory warranty?

No this will not void your factory warranty, the Magnuson-Moss Warranty Act of 1975 protects consumers from dealerships voiding your warranty during service.
You can be certain your Japanese Import is in good hands. Our factory-trained technicians will use high quality factory ceramic brake pads to ensure your stops quickly, quietly, and safely.

Brakes & Brake Repair Include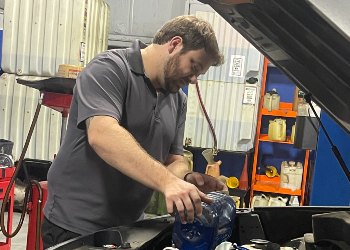 Perform safety inspection
Replace brake pads with with upgraded ceramic brake pads
Clean & lubricate all slide pins & brake hardware
Resurface brake rotors or Replace brake rotors
Inspect brake fluid condition & recommend a Brake Fluid Flush if needed
Test drive and ensure brakes are functioning properly
Have your Japanese Vehicle inspected at Fastlane Import Auto Repair in Woodstock, GA for any braking issues you have, simply fill out an appointment form or give us a call at 770-924-8055 to schedule a service appointment.