Driveline Service Woodstock, GA
Having the Driveline service performed regularly is important for your Vehicle. Fastlane Import Auto Repair, your Japanese Specialist in Woodstock, GA at 7853 Highway 92
Schedule Appointment
Driveline Service
---
The term "Drivetrain" is often used interchangeably with powertrain and driveline. The drivetrain is responsible for transferring power from a car's engine to its wheels. The Drivetrain is one of your vehicle's most complex mechanical systems. The drivetrain spans the length of your vehicle, from the engine, transmission, and axles. These components include the driveshaft, CV joints, rear differential, front differential, axle shafts, and U-joints.
Does using Fastlane for Driveline Service or Drivetrain Repair void my factory warranty?
No this will not void your vehicle's factory warranty, the Magnuson-Moss Warranty Act of 1975 protects consumers from dealerships voiding your warranty during service.
You can be certain your Japanese vehicle is in good hands.
Driveline Service Includes: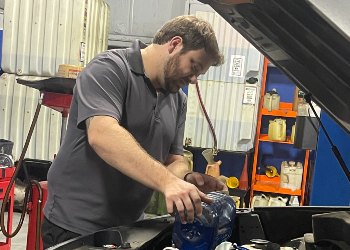 Drain the old worn-out lubricant from Automatic Transmission, Manual Transmission, or Transaxle
Drain gear oil from Front Differential
Drain gear oil from Rear Differential
Drain Transfer case fluid
Refill driveline components with Factory Specification Gear Oil or Automatic Transmission Fluid
Add required friction modifier or other OEM (Original Equipment Manufacturer) additive if neccesary
Perform safety inspection & Test Drive Vehicle