Japanese
Auto Repair

Near Marietta, Ga
Fastlane Import Repair is a Japanese vehicle repair center near Marietta with location in Smyrna and Woodstock. We are a full-service maintenance and repair business operated by a local family. From 2008, the business has served the region with reliable and guaranteed vehicle repair services. We use cutting-edge diagnostic equipment to check out your vehicle thoroughly and efficiently. We exclusively install genuine OEM components, and our mechanics have earned the ASE certification.
*OEM Factory Parts Guaranteed
Schedule Appointment
770.803.6320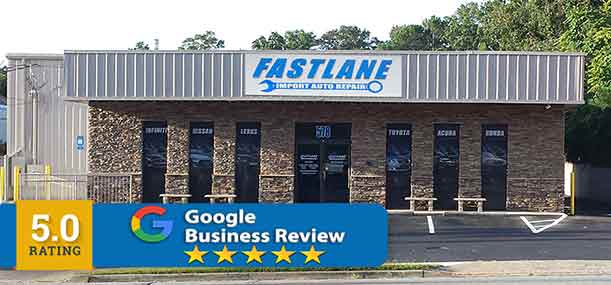 Smyrna
Address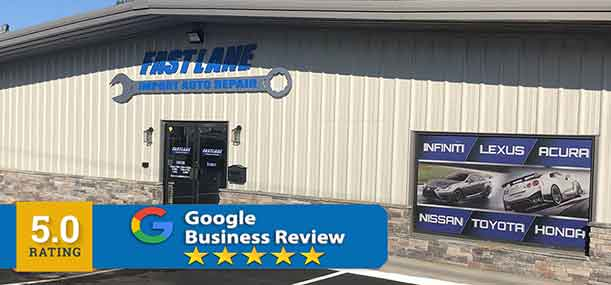 Woodstock
Address
Excellence in Japanese Auto Repair: Your Vehicle's Ultimate Care
Step into the world of superior automotive maintenance and repair at Fastlane Import Auto Repair, where our unwavering focus is dedicated to providing outstanding services exclusively for Japanese vehicles. We take immense pride in serving renowned brands such as Lexus, Infiniti, Toyota, Honda, Nissan, Subaru, and Mazda - all esteemed for their unparalleled reliability, fuel efficiency, and cutting-edge technology. When you entrust your vehicle to us, you gain a reliable and experienced team committed to ensuring your complete satisfaction.
Our specialization lies in the art of Japanese auto repair, a craft that demands more than just basic auto mechanics. It requires an in-depth understanding of the unique engineering and design principles that set these brands apart. Worldwide, you'll find specialized mechanics and repair shops devoted solely to Japanese autos, and we stand confidently among the very best.
While the fundamental components of these vehicles, such as the engine, transmission, brakes, and suspension, may share similarities with other cars, the true advantage lies in comprehending the intricate details that make each brand exceptional - from their exclusive parts and sophisticated software to the typical issues they may encounter. At Fastlane Import Auto Repair, we take great pride in our specialization, allowing us to deliver unmatched service to our valued customers.
Your cherished Japanese vehicle deserves the utmost care, and that's exactly what we promise to provide - unrivaled expertise, personalized attention, and an unwavering commitment to maintaining the excellence of your automobile. Drive with confidence, knowing that your vehicle is in the hands of genuine Japanese auto repair experts who will ensure smooth and worry-free journeys on every road you take.
We Offer Professional Auto Repair
If you need any work on your Japanese imported car, our shops near Marietta are here to help you. The solutions we offer are as follows.
For the Best Car Repair Near Marietta, Call Us
Fastlane Import Auto Repair is committed to providing excellent auto repair service. If you think your automobile may require maintenance, please give us a call so that we can set up a time to inspect it. You will get a detailed quote before we start working on your automobile. Don't hesitate to contact us right away if you would like to arrange a time for service.