Auto Repair

Near Atlanta, Ga
If you're looking for a reliable auto mechanic near Atlanta that can provide comprehensive repair services, look no further. In this, we'll highlight the importance of partnering with a trusted professional regarding vehicle maintenance and repairs. So you can ensure your vehicle has been in great shape for years.
*OEM Factory Parts Guaranteed
Contact Us
770.803.6320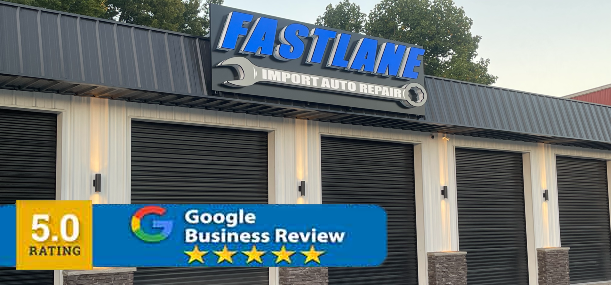 Hiram
Address
99 Commodore Path, Hiram, GA 30141
Schedule Appointment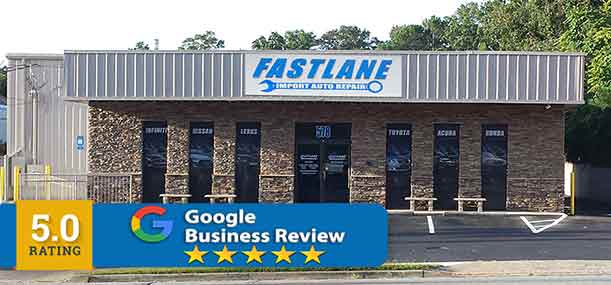 Smyrna
Address
578 Windy Hill Rd, Smyrna, Ga 30080
Schedule Appointment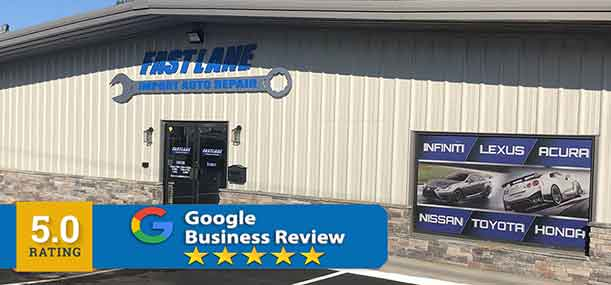 Woodstock
Address
7853 GA-92 Woodstock, GA 30189
Schedule Appointment
Superior Auto Repair Services: Your Vehicle's Trusted Companion
Welcome to Fastlane Import Auto Repair, where we take immense pride in delivering exceptional maintenance and repair services focusing on Japanese vehicles. Our dedication to excellence extends to renowned brands such as Lexus, Infiniti, Toyota, Honda, Nissan, Subaru, and Mazda - all esteemed for their unwavering reliability, fuel efficiency, and cutting-edge technology. When you choose us, you gain a reliable and skilled team committed to ensuring your utmost satisfaction.
At the heart of our expertise lies the art of auto repair, a specialized craft that demands expertise beyond standard auto mechanics. It requires an in-depth understanding of the unique engineering and design principles that make these brands exceptional. Across the world, you'll find specialized mechanics and repair shops dedicated to Japanese autos, and we are proud to be recognized among the best.
While the fundamental components of these vehicles, including the engine, transmission, brakes, and suspension, may share similarities with other cars, the true advantage lies in our ability to comprehend the intricate details that set each brand apart - from their exclusive parts and sophisticated software to the typical issues they may encounter. At Fastlane Import Auto Repair, our specialization empowers us to deliver unparalleled service to our valued customers.
Your cherished vehicle deserves the utmost care, and that's precisely what we promise to provide - exceptional expertise, personalized attention, and an unwavering commitment to maintaining the excellence of your automobile. Drive with complete confidence, knowing that your vehicle is in the hands of genuine auto repair experts who will ensure it runs smoothly and reliably on every journey you undertake.
Fastlane Import Auto Repair Services
It is important to partner with a trusted professional regarding vehicle maintenance and repairs for several reasons. A trusted professional has the experience and knowledge necessary to diagnose and repair your vehicle properly. A trusted professional can provide peace of mind by ensuring your vehicle is safe and running properly. A trusted professional can save you time and money by offering quality services at a fair price.
Auto A/C Repair
Fastlane's Auto A/C Repair provides top-notch diagnostics, servicing, and repairs of your vehicle's air conditioning system. Our expert technicians ensure leaks are fixed, refrigerant is replenished, and malfunctioning parts like compressors or condensers are replaced. Experience comfort during Georgia's hot months with our efficient cooling services.
Battery Service
Car Battery Service by Fastlane entails meticulous inspection, testing, and when necessary, replacement of your vehicle's battery. Our professionals ensure its optimal electrical performance, ensuring a reliable start every time.
Brake Repair
Brake Repair at Fastlane is all about safety. We inspect, maintain, and repair your vehicle's braking system, assessing brake pads, rotors, and fluid levels. Your safety is our priority, and we make necessary replacements and adjustments to ensure top-notch braking performance.
Catalytic Converter Replacement
Catalytic Converter Replacement with Fastlane ensures your vehicle remains environmentally friendly. Our experts replace worn-out or damaged catalytic converters, ensuring your vehicle runs efficiently and meets emission standards.
Fuel Injection
Fastlane's Fuel Injection Service optimizes your engine's performance. We clean and maintain fuel injectors, preventing potential decreases in power and fuel efficiency.
Maintenance
Car Maintenance with Fastlane offers comprehensive check-ups, adjusting or replacing essential components like oil, brakes, tires, and more. Our preventative approach ensures a long vehicle lifespan and a superior driving experience.
Oil Change
Oil Change by Fastlane is more than just swapping out old oil. We replace it with premium quality oil and filters, ensuring your engine runs efficiently, extending its lifespan.
Radiator Repair
Radiator Repair at Fastlane guarantees your engine's optimal temperature. Whether it's sealing leaks, flushing the system, or replacing a radiator, we've got you covered.
Suspension Service
Suspension Repair by Fastlane ensures a smooth journey. We diagnose and repair worn-out or damaged suspension components, ensuring you enjoy a smooth ride every time.
Transmission Repair
Transmission Repair at Fastlane handles all transmission challenges. Be it automatic or manual, leaks, or unresponsive shifts, our experts ensure your vehicle operates smoothly.
Tune-Up
Tune-Up Services by Fastlane enhances your vehicle's performance and efficiency. We inspect and optimize ignition and fuel system components, ensuring your vehicle runs at its peak and remains cost-effective in the long run.
Wheel Alignment
Wheel Alignment at Fastlane guarantees that your car's wheels are adjusted to the manufacturer's specifications. This ensures even tire wear, precise steering, and fuel economy. We make sure your wheels are perfectly aligned, rectifying any misalignments that could compromise your drive.
Partner with Us for Auto Service near Atlanta
Fastlane Import Auto Repair is the top choice for all Atlanta auto repair and mechanic needs. Our dedication to outstanding customer service and quality work sets us apart from the competition. With our team of ASE-certified technicians, cutting-edge technology, and competitive pricing, you can count on us to get your car back safely and quickly on the road.