Electrical Wiring Repair Woodstock, GA
The Electrical System has the most components and is the most complex in your vehicle. We have expertly trained technicians to diagnose any Wiring or Electrical issues. Fastlane Import Auto Repair is your Japanese Import Specialist in Woodstock, GA at 7853 Highway 92
Schedule Appointment
Electrical Wiring Repair & Diagnostics
---
Do you need Auto Electrical Repair Services on your Japanese Import? You rely on your car's electrical system every day for convenience and safety when getting from point A to point B. It powers your headlights, ignition system, starter, automatic windows, power door locks and much more. so when it comes to Electrical diagnostic and repair, trust only Fastlane Import Auto Repair on most Japanese Import cars, light trucks, and SUVs. We have expert, ASE Certified technicians who understand how to properly diagnose problems anywhere in your electrical system and we will not begin a repair until we have identified what exactly is wrong with your vehicle.
Does using Fastlane for Electrical Diagnostics and Wiring Repair void my factory warranty?
No this will not void your Japanese vehicle's factory warranty, the Magnuson-Moss Warranty Act of 1975 protects consumers from dealerships voiding your warranty during service.
Our focus is on providing top-of-the-line customer service. The foundation of our reputation is built on fast turnaround times, very competitive pricing, and treating people the way we want to be treated – honestly and fairly.
What are the Most Common Automotive Electrical Problems?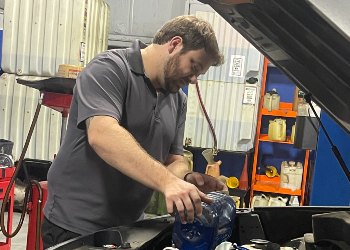 In most of these cases, the problem lies with the battery or the alternator
It doesn't start
You hear a clicking sound but the car doesn't start
Headlights tend to be dim
Battery light comes on