Wheel Alignment

Smyrna, Ga
Since 2008, Fastlane Import Repair has been a locally-owned and operated maintenance and repair facility in Smyrna, Georgia. We specialize in repairing Japanese vehicles and take pride in utilizing advanced diagnostic tools to provide top-notch repair and maintenance services for your automobile. Our ASE-certified mechanics exclusively use genuine OEM parts to ensure quality. Furthermore, we distinguish ourselves from other Atlanta repair shops by providing an exceptional four-wheel alignment service utilizing a top-of-the-line Hunter flush-mounted lift and DSP600 High-Definition Digital Alignment System.
Schedule Appointment
770.803.6320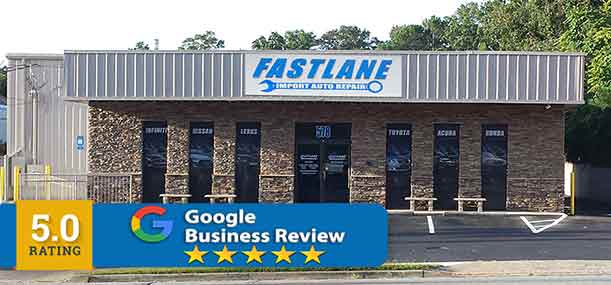 Smyrna
Address
578 Windy Hill Rd, Smyrna, Ga 30080
Hours
Mon - Fri 8:00AM - 6:00PM
1st & 3rd Sat 8:00AM - 2:00PM
Phone
Store Manager
Nick - 678.902.7833
Fastlane Import Auto Repair's State-of-the-Art Solutions: The Significance of Car Alignment in Maintaining Tires
Maintaining proper car alignment is a crucial aspect of tire and wheel maintenance, as driving on rough roads or potholes can easily throw off a vehicle's alignment. What sets Fastlane Import Auto Repair apart from other Smyrna, GA repair shops is their state-of-the-art Hunter alignment equipment. This equipment enables them to make highly precise adjustments to a vehicle's suspension geometry, allowing them to tailor the alignment to meet specific racing needs.
Proper wheel alignment involves adjusting three critical angles: toe, which refers to the lengthwise angle of each wheel; camber, the inward or outward angle of the front tires as viewed from the front; and caster, the position of the wheel in the fender that promotes steering angle and self-centering. Aligning these angles correctly is essential to extend the life of tires, improve their performance, and avoid uneven tread wear. At Fastlane Import Auto Repair, we understand the importance of proper car alignment and are dedicated to providing the best possible service to ensure your vehicle operates at peak performance.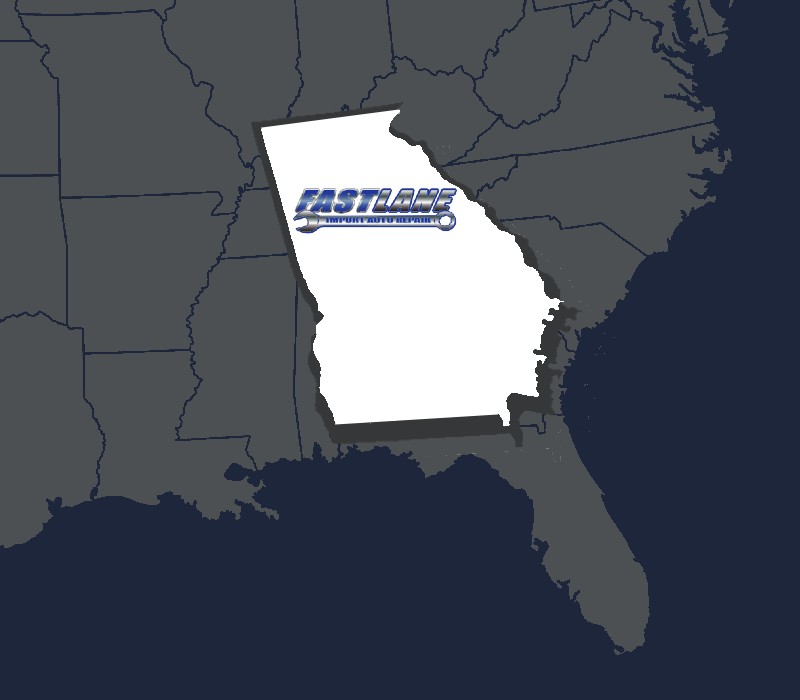 Smyrna, GA's Trusted Destination for Wheel Alignments
---
At Fastlane Import Auto Repair, we are fully equipped with state-of-the-art tools and highly skilled professionals who can handle all your wheel alignment servicing needs with ease. Our unwavering commitment to reliability and honesty has earned us a strong reputation in the local community over the years. We proudly provide top-notch services to the greater Atlanta region from two conveniently located facilities in Smyrna and Smyrna, Georgia.
Smyrna Store
Woodstock Store
Our Team of Skilled

Professionals
---
Fastlane Import Auto Repair boasts some of the most skilled technicians in the Smyrna area, ensuring that your vehicle is in capable hands. Our experts have undergone rigorous training, providing them with the knowledge and expertise to handle repairs of any difficulty level, from simple to complex. While there are many options for vehicle maintenance, once you try our service, you'll understand why we stand out from the competition.
Our technicians are available to address any issues, providing unmatched service excellence. We take pride in offering expert care and attention to detail, ensuring your vehicle receives the best possible service.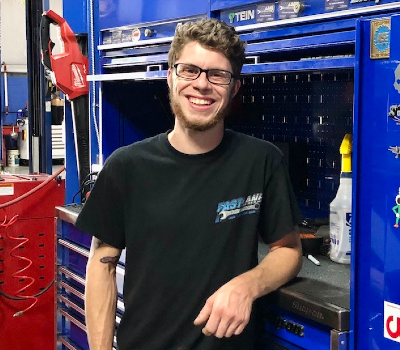 Make Fastlane Import Auto Repair Your Top Choice for Wheel Alignment Services
At Fastlane Import Auto Repair, we are dedicated to delivering top-notch alignment services for your vehicle. If you suspect your vehicle needs attention, do not hesitate to schedule an appointment with us. We provide comprehensive estimates before any repair work commences, ensuring complete transparency in our services.
Book your appointment at one of our locations today and experience the Fastlane advantage! We are excited to provide you with extraordinary service and ensure your vehicle operates at its best.