Proper Race Track Laser Alignment
Going to the track? Need to realign your car? One of the most important aspects of a safe race car is wheel alignment. Although the safety in Road Course Racing and Drag Racing has improved with advancements in roll cages, window nets, seat mounts, helmets, etc, a race car driver's job is still a very dangerous one. One of the most important aspects of a safe race car is wheel alignment. Top teams and many manufacturers of race cars have discovered the importance of alignment.
Schedule Appointment
4-Wheel Alignment for drag racing
---
Going to WannaGOFAST, Atlanta Dragway or some other MotorSports Park / Street Car Shootout drag racing this weekend and want to Increase your vehicles stability and improve the handling? Do you know.. One of the most important aspects of a safe Street Car Shootout is wheel alignment. Stop by our alignment shop near Atlanta Georgia (GA) to see how we can help you with proper "four wheel laser digital imaging alignment" then go to the track and see what it's finally like to race without the restrictions of speed limits with a Proper Race Car Alignment.
Is a 4-wheel alignment useful or necessary? YES, All vehicles should be 4-wheel aligned. We align your sports car using Hunter's laser measuring system and adjustments can be made to your cars geometry (camber, caster and toe) with incredible accuracy. "But wait, there's more!" We can also customize a set of specs around not only your car but you're Dragway too….. our in some cases runway" When your car is out of alignment, there are several reasons why you can't afford to decline an wheel alignment. Poor alignment decreases your chances of a win "FROM THE STARTING LINE" and will increases the risk of damage to other components, including steering components.
Alignment for road race
---
Imagine driving your sports car down two miles of premium winding asphalt built to F1 standard with poor alignment. "Bad alignment equals Not a fun day at Road Atlanta or some other road course" One of the most important aspects of a safe fast car is wheel alignment. Think it's about time to have your wheels aligned? Want to adjust your car's wheel alignment for better handling? Whether you are into high performance road course racing, strip or street, our shop will carefully check and set your car to the alignment specifications required for the use of the vehicle on the road course.
What makes Fastlane Import different from other alignment shops near Atlanta? Fastlane is honest and will provide top quality service with the performance driving you can count on!
Maximize your Tire Life, Ride Comfort and Vehicle Performance
---
A proper alignment can make a bad car good, and a good car excellent. A lot of "performance" shops totally neglect alignment services.
All work completed by Fastlane Import Auto Repair has a 12 month/12,000 mile guarantee. Our digital imaging alignment system by Hunter, is capable of performing a professional full 4 wheel alignment check on virtually any vehicle rolling on the road.
List of Auto Racing Tracks and Drag Strips – GA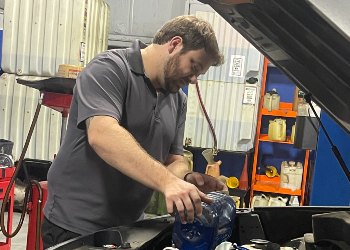 Road-Racing Courses
Roebling Road Raceway
Road Atlanta
Atlanta Motorsports Park
Atlanta Motor Speedway
Augusta International Raceway
Hutchinson Island Circuit
Barber Motorsports Park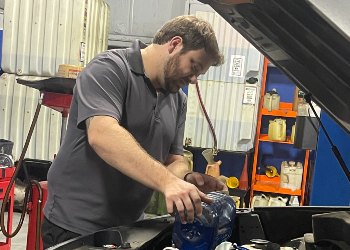 Dragstrips – Shootout Events
Atlanta Dragway
Brainerd Optimist Dragstrip
Douglas Motorsports Dragway
Headhunter Motor Club Dragway
LaGrange-Troup County Dragway
Lanier Raceplex
Paradise Drag Strip
Macon National Dragway
Savannah Dragway
South Georgia MotorSports Park
US 19 Dragway
WannaGOFAST