Japanese Import Batteries Woodstock GA
Have your Import inspected for battery related issues at Fastlane Import Auto Repair, your Japanese Import Specialist in Woodstock, GA. 7853 GA-92
Schedule Appointment
Automotive Battery and Charging System Repair & Maintenance
---
Your Import vehicle battery is one of the most important components to keep it running well. Remember to have regular car battery inspections and services performed regularly, to save you both time and money.
What are car batteries and how do they work?
A car battery is basically an energy storage device that works by a chemical reaction to produce electricity. That energy is used to provide power to the starter motor, ignition system, and fuel system on your Import vehicle. Once the engine is running, the alternator supplies all the power needed to your vehicle's electrical systems, and the alternator charges the battery to replace the electric power used when starting your Import vehicle.

If you think your Import Vehicle's battery may be going bad call Fastlane to set up an appointment and we will check your battery and charging system for free!
Signs your battery is dead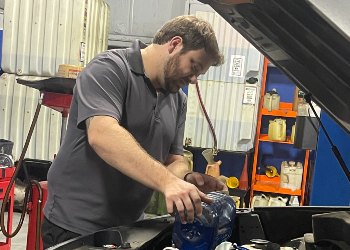 The car is silent when you turn the key in the ignition
The car makes a clicking noise but won't start
The car cranks over but won't start
The engine starts but dies
The car won't start on rainy days
The car won't start on cold mornings
The engine misses while idling
If you have any of these issues bring your Japanese Vehicle to Fastlane Import Auto Repair in Woodstock, GA, fill out an appointment form, or give us a call at 770-924-8055 to schedule a service appointment.