Car Electrical Repair Service Smyrna, GA
Need Auto Electrical Repair Services? You rely on your car's electrical system every day for convenience and safety in getting you from point A to point B. It powers your headlights, ignition system, starter, automatic windows, power door locks and much more. so when it comes to repair, trust only Fastlane Import Auto Repair on all European, Japanese (also known as foreign vehicles) Import cars, light trucks and SUVs. We have expert, ASE Certified technicians who understand how to properly diagnose problems anywhere in your electrical system and we will not begin a repair until we have identified what exactly is wrong with your vehicle. We are located near Atlanta in Smyrna at 578 Windy Hill Rd, Smyrna, Georgia 30080.
Schedule Appointment
What can you do to help extend electrical system's life?
---
You can clean off your battery and the connections once a month. When purchasing a new battery, buy the same kind of battery and amps as the old one in your car. Turn off your car's radio when the engine is not running to preserve your battery. Our full service Japanese European auto repair shop is conveniently located in Smyrna, Georgia on Windy Hill Road between Atlanta Road and South Cobb Drive just minutes from I-75 or l-285.
What are the Most Common Automotive Electrical Problems?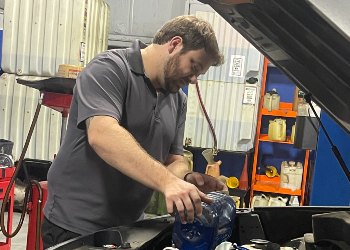 In most of these cases, the problem lies with the battery or the alternator
It doesn't start
You hear a clicking sound but the car doesn't start
Headlights tend to be dim
Battery light comes on